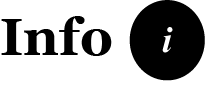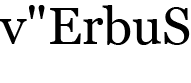 V"ErbuS is an online system which is able to conjugate and pronunciate European Portuguese verbs.

This project was developed by Paulo Jorge Cardoso Carrasqueira, during the master´s degree dissertation in electrical engineering & Computer Science in the University of Coimbra during the 2014/2015 academic year.

To the realization of this project,first of all, it was needed to record the paradigm verbs of the European Portuguese languagein at no reverberant recording room. Then it took place the processing and treatment of the recordings: segmentation,phonetic alignment and creation of the phonetic models needed for synthesis. After the sound-treatment conlusion, the processed recordings were used to develope a speech synthesis system based in HMMs(Hidden Markov model), using the HTS (HMM-based Text to Speech Synthesis System) tool.
People
Arlindo Veiga
Fernando Perdigão
Jorge Proença
Paulo Carrasqueira
Sara Candeias
Vanessa Marquiafável

Speakers
João Miguel Ramalho Constantino
Ana Sofia Lopes Coelho

References
"Pronunciação de Verbos Portugueses - Guia Prático", S. Candeias, A, Veiga, F. Perdigão, Lidel, ISBN 978-989-752-074-7.

A. Veiga , S. Candeias , F. Perdigão , Generating a Pronunciation Dictionary for European Portuguese Using a Joint-Sequence Model with Embedded Stress Assignment , Journal of the Brazilian Computer Society , Vol. 18 , No. 3 , pp. 1 - 8 , September , 2012

A. Veiga , S. Candeias , F. Perdigão , Conversão de Grafemas para Fonemas em Português Europeu - Abordagem Híbrida com Modelos Probabilísticos e Regras Fonológicas , Linguamática , Vol. 3 , No. 2 , pp. 39 - 51 , December , 2011

V. Marquiafável , C. Shulby , A. Veiga , J. Proença , S. Candeias , F. Perdigão , Rule-Based Algorithms for Automatic Pronunciation of Portuguese Verbal Inflections , International Conf. on Computational Processing of Portuguese - PROPOR , São Carlos , Brazil , LNCS Vol. 8775 , pp. 36 - 47 , October , 2014

Candeias, S.; Veiga, A.; Perdigão, F. 2013. "Estudo da Irregularidade na Pronunciação de Verbos em Português Europeu", in APL, XXIX Encontro Nacional da Associação Portuguesa de Linguística, Coimbra - Portugal. PDF